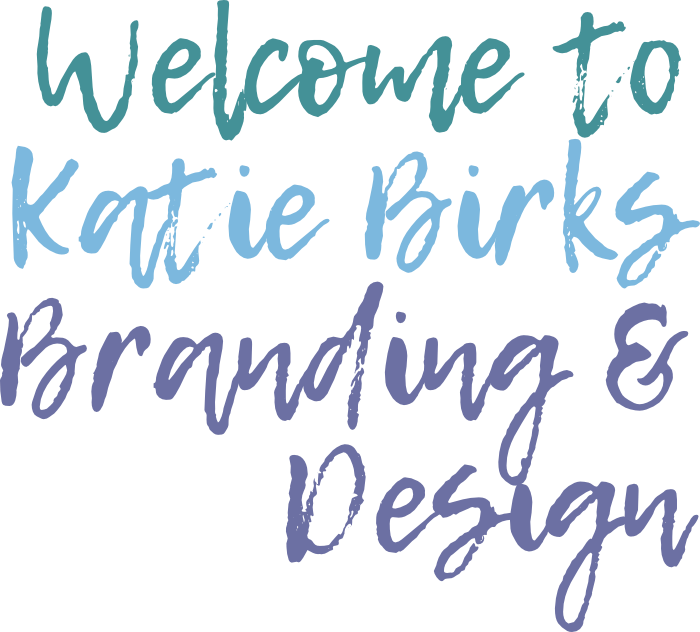 Hey, I'm Katie!
I design branding and websites for creatives, writers and professionals.
Making brand and website design a pain-free and empowering experience - get control over your story
I help my clients establish a consistent, online presence with intuitive and strategic brand and website design.
I could be a perfect fit for…
new or established writers
"non-tech-minded" individuals
professionals and creatives ready to make a splash with their online presence
NEW WEBSITE SERVICE!
Simple Kickstarter websites to help you get your business off the ground!
A simple website build for small website projects. Learn more here.
Price: £550
Website Design
Beautiful, engaging website design, helping you grow an online presence and make sales.
Branding Services
Clear, engaging branding across print and digital platforms, focused on sharing your story or message.
Book Cover Design
Book cover design for authors, writers, agencies and publishers. Add-on design services available.

I had seen Katie's work which is why I approached her in the first instance. I thought I knew what I was getting but I was wrong! Working with her has been an absolute dream (and this from a technical dinosaur!) She has been patient, turned my basic thoughts into something which I just love and coped with training myself and my husband (did I mention how patient she was?) I have now got a brilliant website, support in the early days and would be more than happy to recommend Katie to anyone wishing to create a high quality site.
During 2022, I had the distinct pleasure of working with Katie Birks to redesign both my blog and author website. The process went from setting a vision for my brand to implementing both new designs. The work proceeded seamlessly from beginning to end. Not only am I delighted with the results in terms of design and effectiveness, but it is clear that my readers are too! I highly recommend Katie Birks Branding and Design!
We asked Katie Birks Branding and Design to create a book cover for us... Katie was friendly and professional, quick to respond to queries, and the sample covers she sent us were absolutely brilliant. The result of using Katie Birks Branding and Design was a beautiful cover... and for very reasonable price.
I want to thank Katie for all her efforts and good ideas that helped bring the cover design of 'Orphan of the State' to fruition... she made the whole process simple and enjoyable. I'd recommend her to any aspiring authors looking for a professional cover for their book. Katie even got the brief completed ahead of schedule!
Katie has great taste in website design. She created something that looks beautiful and makes me smile every time I open it. I hired Katie because... she struck me as the most efficient. And that turned out to be true. Katie is super-efficient and very hard-working. She always kept on top of things. I never had to chase after her to ask her what was going on. Instead, she gave me deadlines! She managed to do this without being pushy or bossy. Instead, she was a delight to work with. I highly recommend Katie Birks!
I would recommend KBBD for four reasons:
*Excellent, responsive customer service.
*Innovative design that suited my business needs and didn't go further than I needed it to. I now have a website that should last for a long time.
*Good after sales service.
*Good value for money.
I could also add that KBBD were very patient with me... 😀
Katie listened carefully to what I wanted, and delivered a really beautiful final design. She uses a really efficient way to showcase the proofs and get feedback on each stage, and Katie is really approachable.
I needed a website, leaflet and business card that would provide a professional 'shop window' for my start-up proofreading business. Not knowing how to achieve this, I asked Katie Birks Branding and Design for help. Katie really took the time to listen and get to know me, my business aims and what I wanted the look and feel of my brand to be. She provided technical ideas that built on my original concept that took the website in particular to a whole new level. Her excellent communication and enthusiasm made her a pleasure to work with, and I wouldn't hesitate to recommend her services.